Events Crew have expanded their traffic management offering with the recent addition of 12 new RadioConnect2 portable traffic signals.
Events Crew has established itself as a quality supplier to the events industry across the U.K. and Ireland, and has vast experience in providing professional traffic management for any occasion.
Having previous experience using Hollco equipment, they learnt of the latest RadioConnect2 model and the AutoGreen functionality through industry peers and after visiting our Hollco site in Gloucestershire. This order marks their first investment in intelligent traffic management solutions from Traffic Group Signals, and we look forward to supporting their growth and success.
"We're very excited to be collecting stock of AutoGreens for the Events Crew Traffic business"
– Events Crew Traffic
#Whatsyourcolour?
The RC2 was built with a combined yellow and red coloured housing, to match Event Crew's brand identity.
The signals will fit well with the rest of their fleet and will be sure to make an impression when out on the road!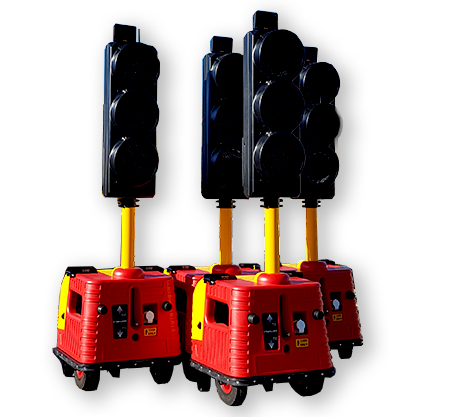 Easy to Transport
They made good use of the integral tie-down points of the RC2, which enabled the units to be safely fastened to the flatbed and trailer for transportation.
In combination with the bump rails, several units could be bound together to prevent movement during transport.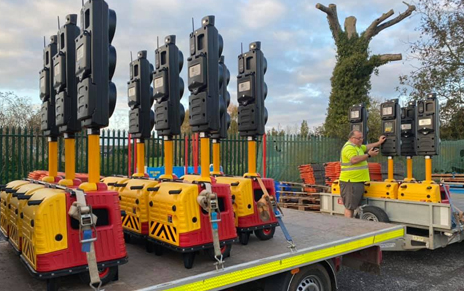 Click and Collect
Events Crew took the opportunity to collect their new RadioConnect2′s and get some photographs in the process.
If you have an upcoming order and would like to feature on our website, please get in touch with your BDM or contact [email protected]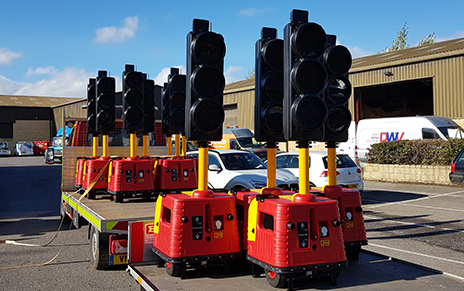 Events Crew is a supplier to the events industry across the U.K. and Ireland, providing events support, infrastructure and traffic management.
Further information