Standalone pedestrian crossings are pedestrian facilities across a carriageway. Their sole purpose is moving pedestrians safely across the road.
Standalone Pedestrian Crossings
A defined in TAL 3/11, it is mandatory that two traffic signals are used on each approach to standalone pedestrian crossings.
It is strongly recommended that two vehicle signal heads should be provided on each approach wherever pedestrian facilities are used.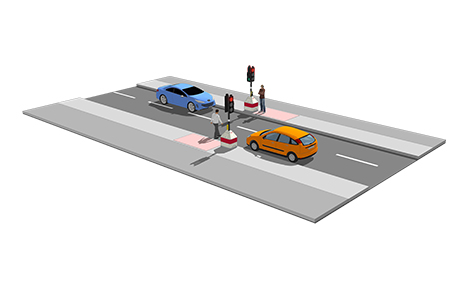 Challenges
Standalone pedestrian crossings are straightforward from a signalling perspective, however there are important safety considerations to be made before deploying temporary pedestrian crossings.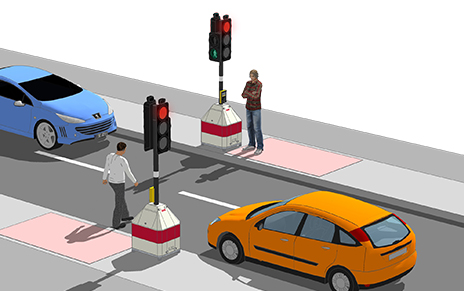 Metro Standalone Crossing
A unique benefit of the Metro product is the ability to have more than one signal head fitted to each base. This means that Metro can deliver standalone pedestrian crossings using just two bases.
Furthermore, Metro's configurable AGD 308 radar can be programmed to detect fast moving vehicles and accommodate extended braking distances, improving the safety of pedestrian crossings.