A category of applications exists whereby there is a requirement to control an interface between a public highway and a work site, compound or haul route. Such schemes may be 'standalone' or integrated with other road infrastructure such as a junction or pedestrian crossing.
Haul Route Crossings
An example of a standalone haul route crossing.
Care must be taken to ensure the signal system and layout meets the heightened safety requirements of the road speed and nature of plant vehicles accessing the compound.
Challenges
Standalone haul route crossings, work site or compound exits present a relatively straightforward signalling requirement but may still require careful treatment, for example in cases where the public highway falls into the 'high speed' category.
1. High speed traffic

Haul Routes are often situated in rural areas, straddling national speed limit roads.

Conventional temporary traffic signals don't possess the radar detection capability to cope with fast moving vehicles, leading to a heightened safety risk at haul route crossings and compound access points.

The risk arises where vehicles are travelling too fast to stop for a light that is changing red.

2. Unique nature of compounds

Schemes where there are other elements to contend with, for example a junction or pedestrian crossing, each have unique characteristics depending on their layout.

The 'one size fits all' approach to signalling as delivered by portable signals is often unable to deliver the specific staging sequences or stage calling behaviour required by these sites.

3. Signal visibility

Former TR 0137 specification stated that signals at Haul Routes should be of a size and shape similar to permanent traffic signal installations (see TSRGD Diagram 3000).

The sheer size of plant vehicles commonly used at Haul Route locations and compounds raises the issue of signal visibility when using small portable signals.
Metro Haul Routes
Our Metro Master and Metro Pro systems have built-in Crossing modes well suited to a range of Haul Route crossing and Compound access points.
This video provides an overview of our Metro Haul Route solution and its capabilities.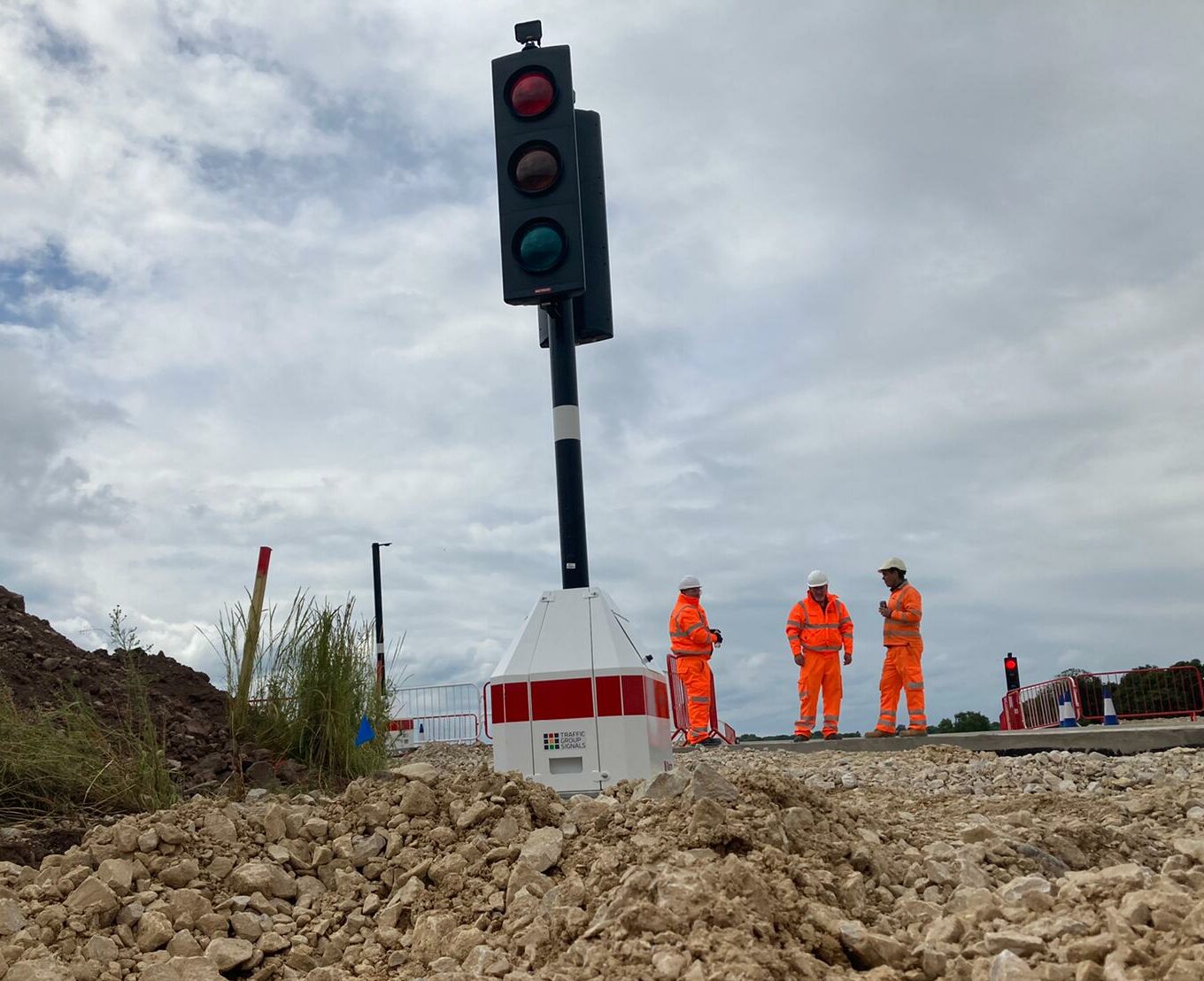 Safer, Greener, More Efficient Haul Routes, Work Sites & Compounds
Traffic Group Signals have installed several haul route crossings and compound access points in both rural and urban locations for HS2 infrastructure works.
What we have found is that every site has its own unique requirements, and that is why we work closely with traffic managers and construction companies to identify opportunities for safer and more efficient haul route and compound access systems.