One of the most common use cases for temporary traffic management are sites where traffic is required to be controlled by signals in a 2-way shuttle working arrangement.
This requirement commonly arises in relation to utilities works, especially making or updating service connections to properties.
2-way Shuttle Working
In 2-way shuttle working, one lane of the carriageway is closed to allow works whilst traffic is sent through the other lane in a 'platoon' or 'shuttle' arrangement.
We term the open lane within the site as the 'shuttle lane', the piece of road of which the shuttle of traffic passes through.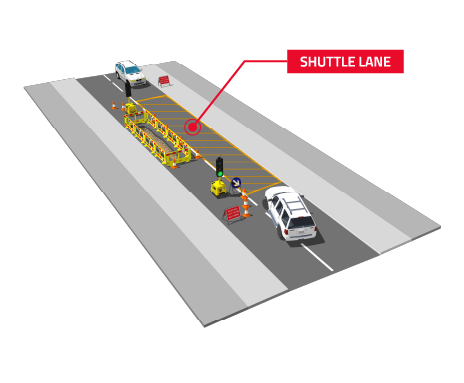 Challenges
Many hundreds of 2-way shuttle works are deployed each day in the UK. Some are located on quiet roads, others are positioned at strategically important locations on the road network that may already be operating close to capacity even with all lanes open.
Evaluating the possible impact from every 2-way shuttle working site is almost impossible due to the significant volumes of work.
1. Manual Control is ineffective

In many permit conditions, 'manual control' or 'man on site' is stipulated in cases where there is a possibility of adverse impact from works.

In reality, manually controlling traffic signals is costly and on the whole very ineffective, and leaves the roadworker subject to abuse.

It is highly challenging to manually evaluate and apply green timings based on perceived traffic volumes over extended periods in order to maintain efficient traffic flows.

2. Traditional VA performs poorly

Traditional control methods such as Vehicle Actuation (VA) often perform poorly at sites with higher traffic flows.

In addition, traditional VA still relies on manually entered timings, which can often be correct for one time of day but incorrect for another.

So depending on the time of day the system was configured, the green times could be too long or too short during tidal flow traffic, leading to inefficiency or congestion.

3. Shuttle Lane becomes blocked

With either VA or manual control it is common for the shuttle itself to become blocked.

This occurs when vehicles cannot clear the shuttle cleanly, preventing the opposing phase from proceeding.

The result: driver frustration, congestion and a safety risk for road workers.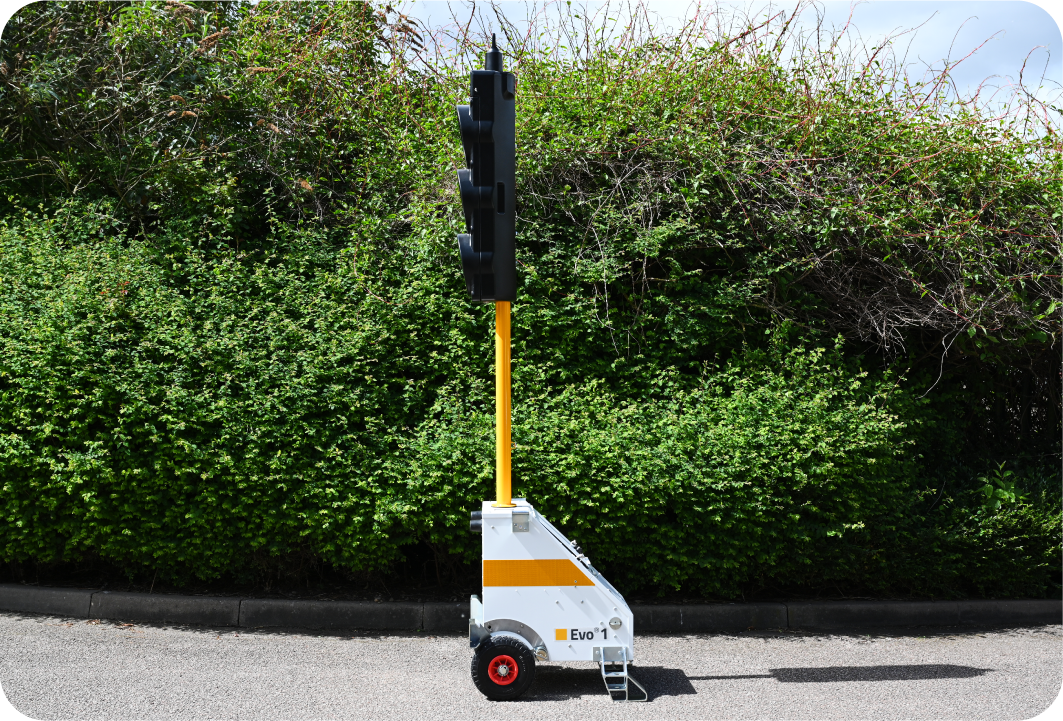 Making Streetworks Greener.
Our signals have been specifically designed to minimise congestion at 2-way shuttle working sites through advanced signalling and detection methods.
By using our advanced systems, traffic managers can achieve a traffic flow enhancement of 18-30% leading to savings of approx. 3 tonnes of CO2 per day.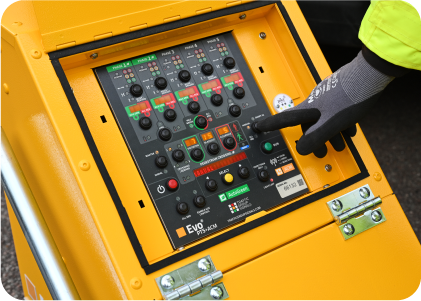 AutoGreen Technology
The patented AutoGreen technology developed and field proven by TGS dynamically varies traffic signal behaviour at each phase to best suit the current traffic conditions.
This involves much more than just varying green times. The system monitors traffic flows constantly and can even choose to reduce green times at very busy times when the system detects that the site is becoming congested or the shuttle lane has become blocked.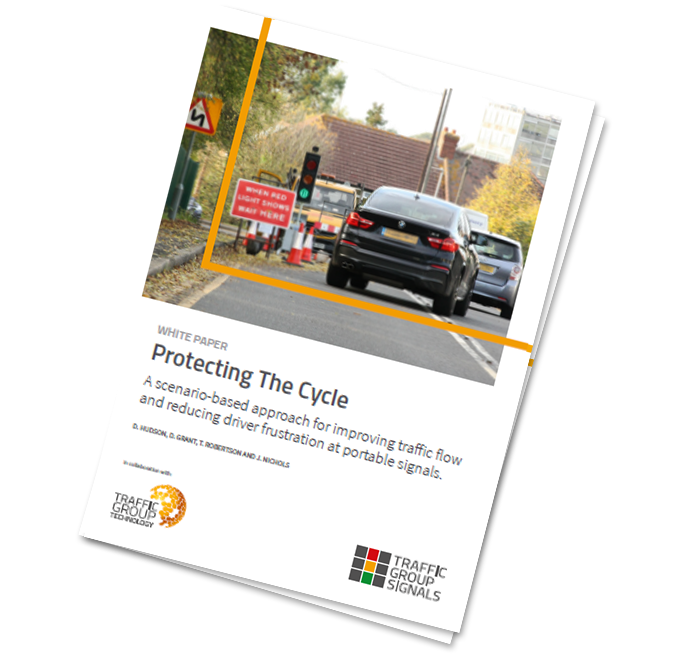 Protecting the Cycle
Learn how AutoGreen Technology protects the cycle and improves journey time by over 50% at street works. Our whitepaper presents the evidence of real-life performance benefits delivered by AutoGreen Technology.
This paper was peer viewed and presented at the JCT Symposium in 2019.