Traffic Group Signals, a leader in temporary traffic signal technology, is delighted to announce the acquisition of LTM Design, a traffic management service provider based in Leighton Buzzard, Bedfordshire.
This acquisition represents a strategic milestone for Traffic Group Signals as it seeks to expand its capabilities, introduce new technologies and further improve the service offering for its TM customers. By joining forces with LTM, TGS benefits from the additional skills, resources, and experience which will enable the signal business to meet the evolving needs of the traffic management industry more effectively.
Traffic Group Signals' Managing Director, Pete Hutchinson, expressed enthusiasm about the partnership, saying, "Following the growth of our Metro and Evo1 systems, our customers have been asking us to support them beyond our current capabilities. With the addition of Lee and the team at LTM, we are committed to ensuring our TM Customers exploit all the benefits of our new technology with greater levels of support. This collaboration represents a significant milestone in our journey to create safer, greener, and more efficient traffic management systems."
"Together with Lee and the team at LTM we are committed to ensuring our TM Customers exploit all the benefits of our new technology"
Pete Hutchinson, MD of Traffic Group Signals
LTM Design alongside members of the TGS Senior Management Team.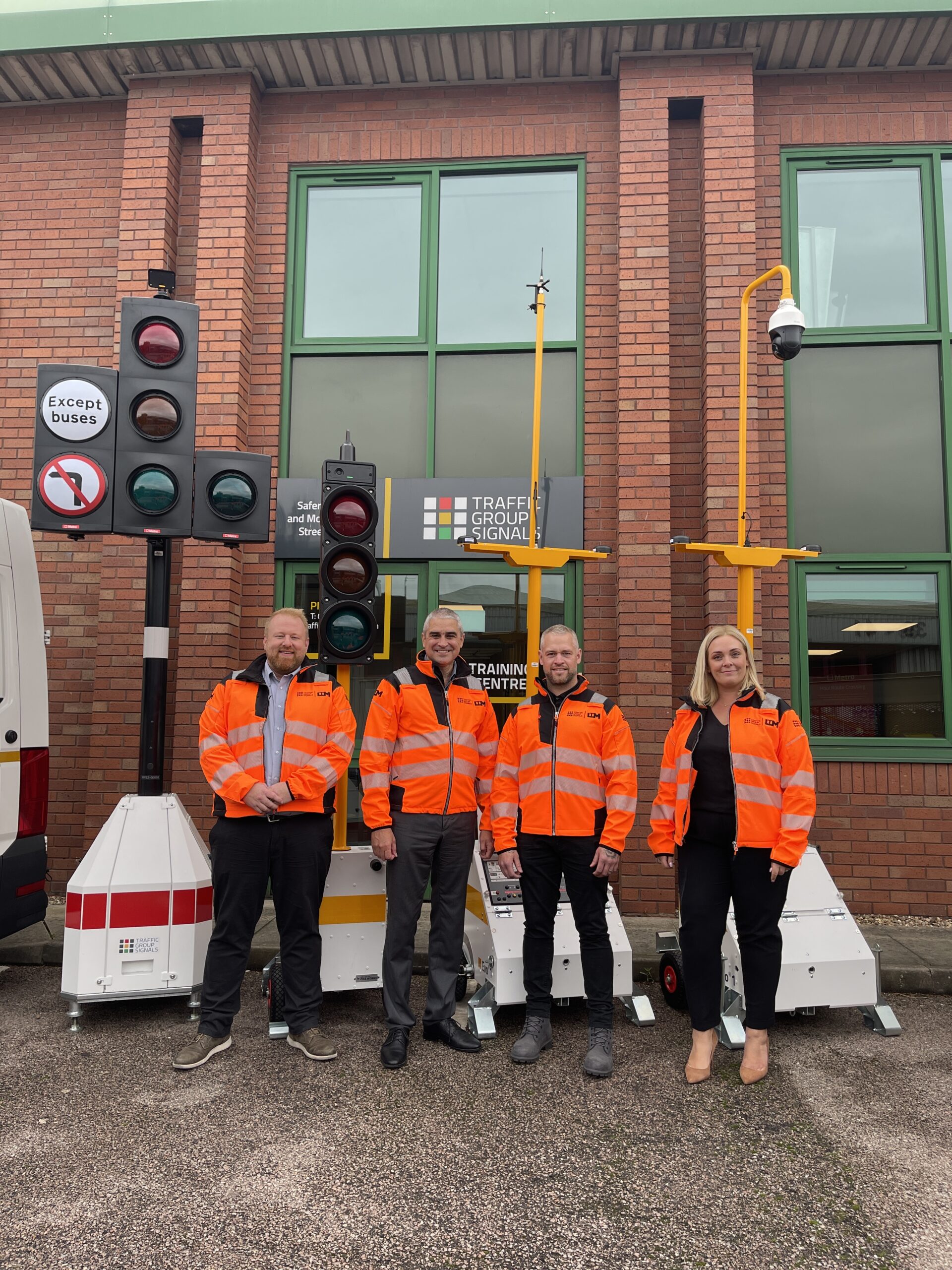 Lee Philliskirk, Managing Director of  LTM Design, added, "We saw the acquisition as an opportunity to evolve how LTM operates as a business, finding new ways to deliver TM while making use of the latest technology. We are excited by the prospect of supporting product development and sharing innovation with our combined customer base."
Key highlights of this exciting partnership include:
Expanded Expertise: LTM boasts a team of engaged operatives and senior managers with extensive experience in the traffic management industry. Their knowledge and expertise will be invaluable in enhancing TGS product development, training, and customer support.
Increased Capacity: The combined resources of both teams will increase TGS' capacity to support a greater number of Metro and Evo1 schemes. This will result in faster delivery times, round-the-clock support, and the ability to handle a wider variety of customer demands.
Geographical Reach: LTM are well located to enable TGS to better serve TM customers in London and surrounding areas. The LTM facilities will act as an operating hub for TGS, which will deliver improved response times to sites in London and the Home Counties.
Sustainability Initiatives: Traffic Group Signals is committed to reducing the environmental impact of its operations and will work with LTM Design to promote eco-friendly alternatives to conventional traffic management, focusing on reducing carbon emissions and more sustainable service delivery.
LTM will continue to support their customers on current and future contracts, in addition to supporting TGS customers with product delivery, training and on-site support of Evo1 and Metro signal systems.
Both companies are eager to embrace this new partnership and look forward to working in collaboration with the traffic management industry.
For more information about Traffic Group Signals' acquisition of LTM Design please contact;
For any media enquiries, please contact: [email protected]
– ENDS –
LTM Design offers a full end-to-end Traffic Management service, covering all aspects of Traffic & Event Management. The team has over 17 years' of experience in the industry and LTM was established in 2015. LTM's knowledge and dedication to service and safety has seen the business grow year on year. LTM prides itself on offering a quality and bespoke service to each client with the aspect of safety as our priority.
For more information, please visit: www.ltmdesign.co.uk/