January 2023
Keltic TM closed out 2022 with a major investment in the industries most advanced traffic signal, the Evo1.
As our first Evo1 customer, Keltic TM made a big statement of confidence with a massive 150 signal order, due for full delivery by the end of January.
Keltic first learnt about Evo1 ahead of Traffex, and following a visit to our stand wanted to learn more about how Evo1 would overcome challenges they face delivering traffic management in Central London. Impressed by Evo1's ability to control up to 9 phases with smart VA, ACM and the ability to perform stage-based signalling, Keltic scheduled a visit to the Pike Works to seal the deal.
Evo1 in Central London
Keltic could not wait to put Evo1 to the test, with nearly all 50 signals in their first batch being set to work in various sites across London.
This site at Barbican demonstrates the performance and reliability of the signals in a central urban location, Driver perception is greatly enhanced by the taller signal, which stands above the traffic management signage.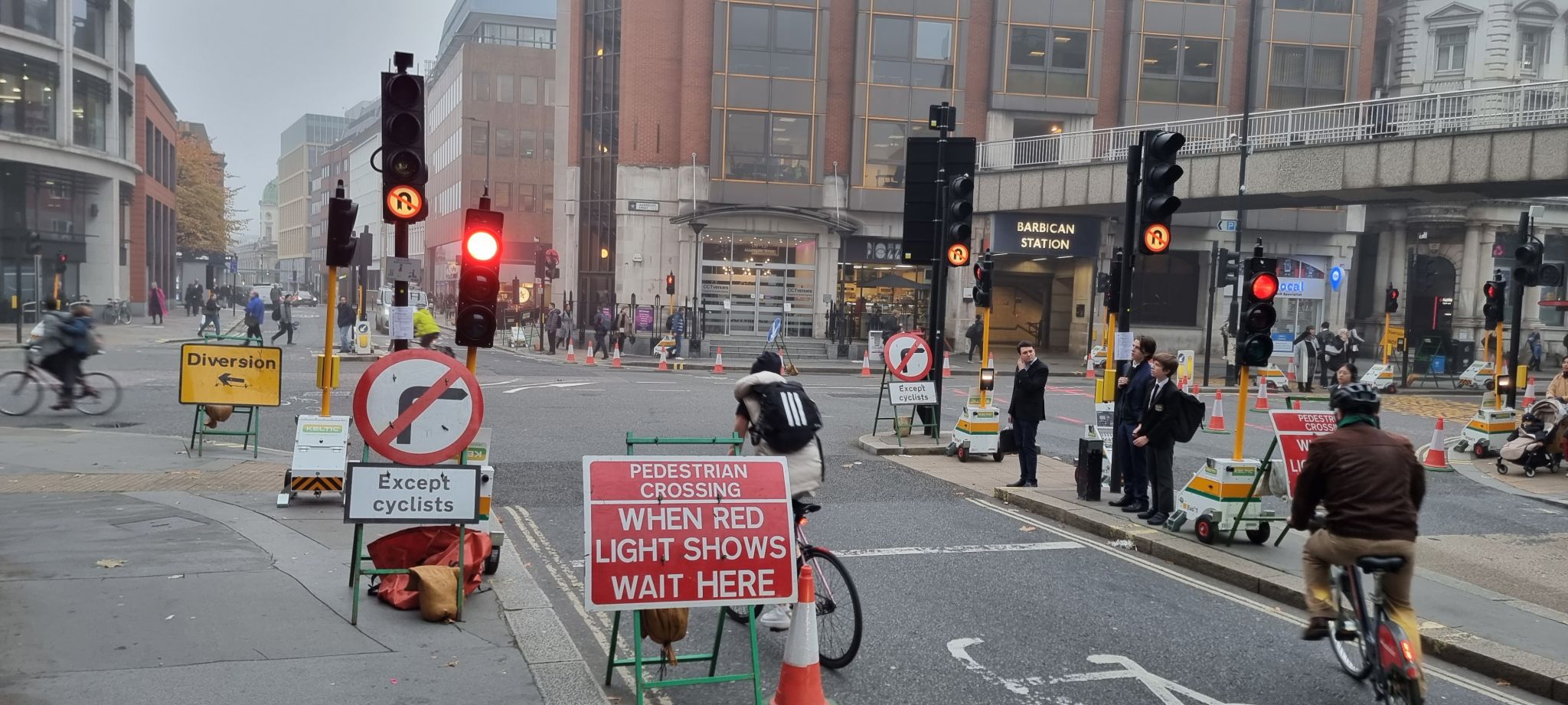 Keltic TM branded Evo1
The Evo1 signals were delivered with reflective Keltic TM livery, with emerald green pinstripe and company branding.
The Keltic logo labels were printed on reflective material, improving brand perception at night.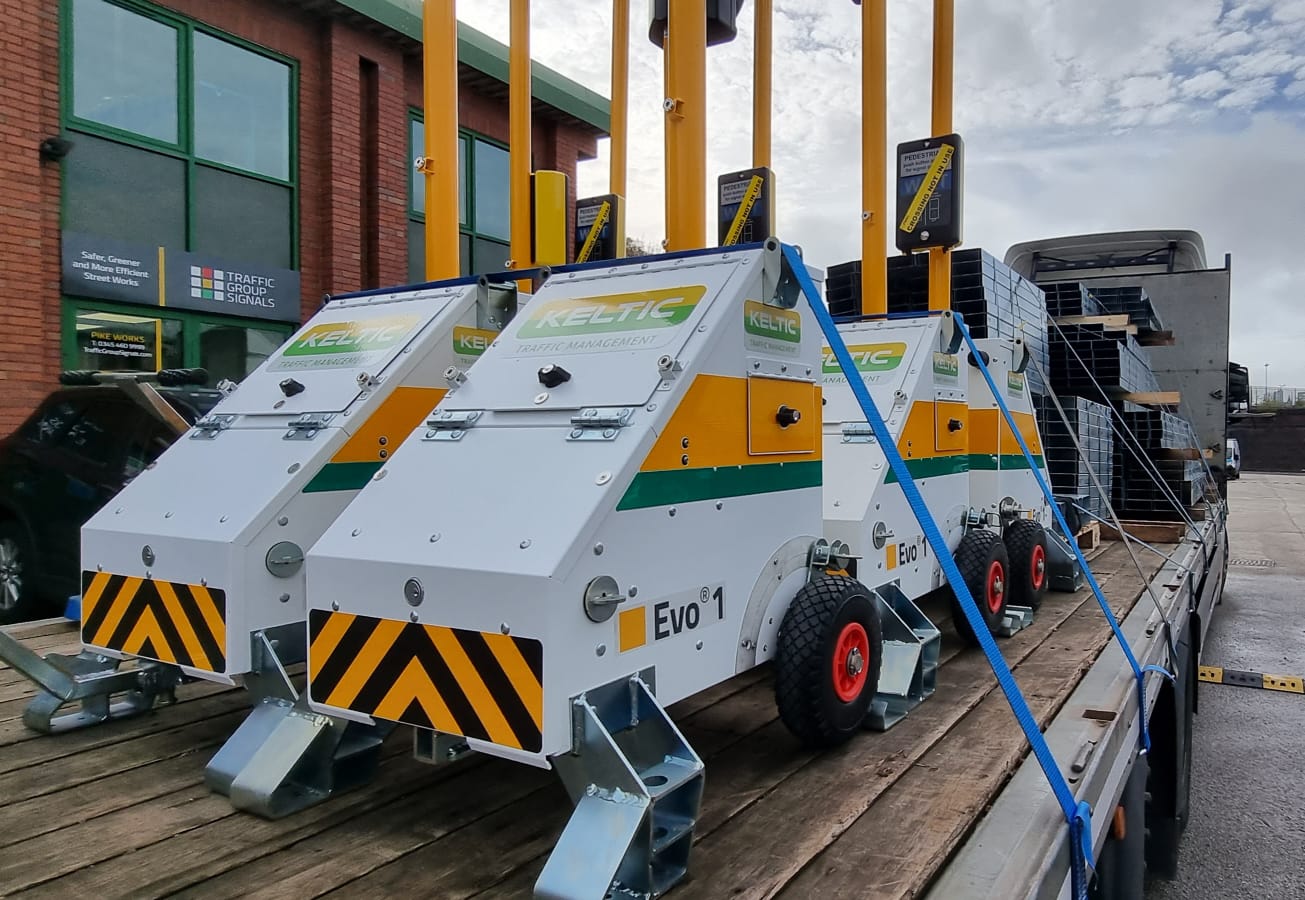 Traffic Group Signals would like to thank Damien and the team at Keltic TM for their confidence in Evo1, we look forward to supporting you in the years to come.

Keltic Traffic Management is an independent professional company providing complete temporary road traffic management solutions in London and surrounding counties.
Keltic TM's fully accredited operatives deliver solutions that create safe and efficient areas of work while minimising disruption to the public and local services, ensuring that works are completed on time and on budget.
For more information about Keltic TM, visit: www.keltictm.co.uk