The Challenge
South Gloucestershire Council have been implementing schemes to aid social distancing for
highway users during the COVID-19 pandemic.
One such scheme is a pinch point at Bristol Parkway Train Station, reducing a busy underbridge to a
shuttle lane thus increasing the pedestrian and cycling space.
South Gloucestershire Council looked to avoid a manual control, which would impair the social
distancing desired.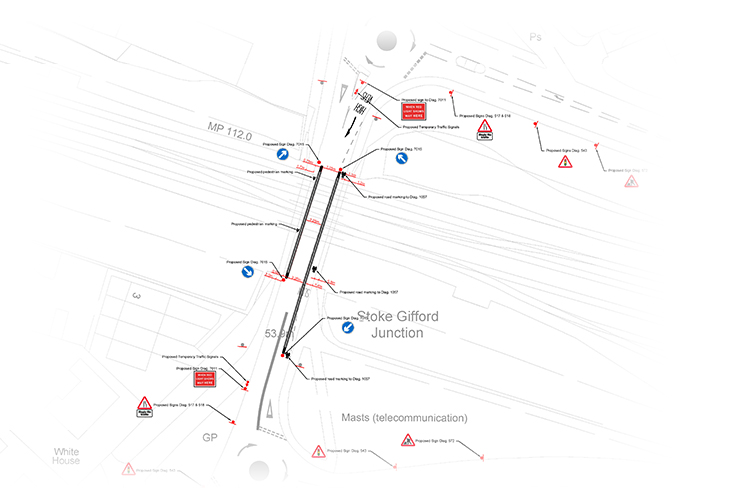 The Solution
South Gloucestershire Council approached and collaborated with Traffic Group Signals to use AutoGreen to operate the shuttle.
AutoGreen was agreed to be the best solution to avoid a manual control and was selected due to
its proven ability to reduce journey times through works and prevent gridlock.
AutoGreen was deployed using two RadioConnect2 (RC2) portable traffic signals, situated either side of a railway bridge at Stoke Gifford Junction. The long run time performance of the RC2 makes it a viable solution for long term deployment.
This would become the first example of AutoGreen for social distancing!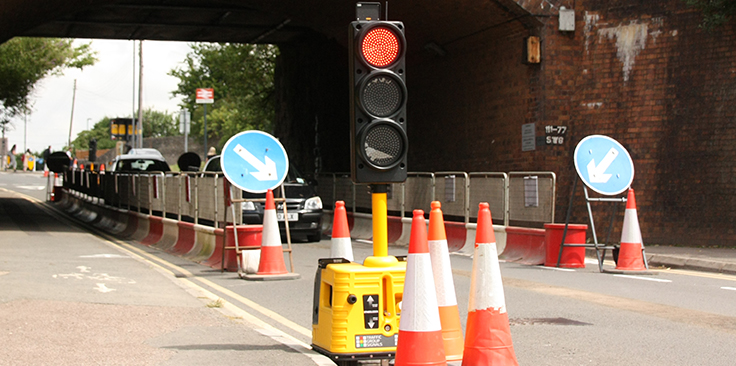 The Results
Since the scheme went live, the use of AutoGreen has resulted in significantly less impact for motorists.
"The results has surpassed our expectations and allowed traffic to flow almost seamlessly while achieving our objective. We are now looking forward to extending the use of AutoGreen to further schemes."

– Ryan Brown, Principal Engineer at South Gloucestershire Council.
Owing to the success of the scheme, AutoGreen is now being considered across a number of other sites
in the authority.
Will we see a rise of schemes using AutoGreen for Social Distancing? 
Traffic Group Signals hope to support more authorities and TM companies aiming to deliver similar coronavirus related schemes without placing a man on site.
Download a copy
Click here to download a copy of this case study.
Download
Acknowledgements
Special thanks to South Gloucestershire Council for helping us develop this case study, and for advocating the use of AutoGreen over manual control in this application.
Would you like to work with us?
We are always looking for new stories and case studies for our website. If you've had some great results with AutoGreen and want us to help you share your success, please send your enquiries to [email protected].