On 19 November 2019, Vocon Traffic Management (TM) received their order of 30 new Hollco RadioConnect 2 portable traffic signals with AutoGreen Technology from Traffic Group Signals.
The investment in 30 new signal heads marks Vocon's remarkable growth and commitment to new technology that improves site safety and efficiency during street works.
"The RadioConnect2 portable signal is the most advanced 2-way signal in the market and will enable us to deliver additional performance and environmental benefits to our customers, giving Vocon the competitive edge"
Vince O'Connor, Director of Vocon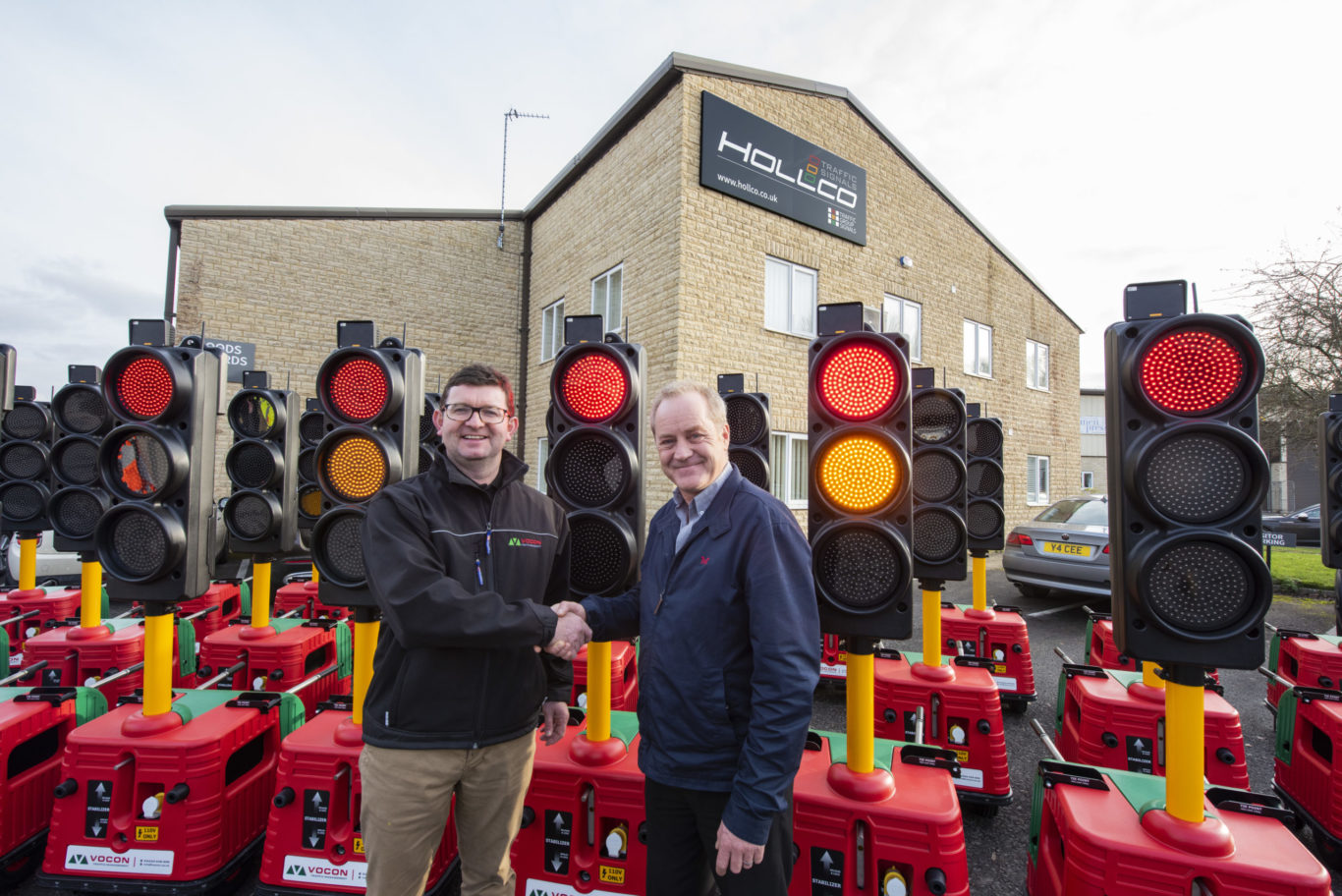 Phil Hutchinson, Director of Hollco commented "Vocon's partnership with Traffic Group Signals has grown steadily over the last 6 months, having been supported by our Support division and now with a significant investment in our Hollco products" he continued, "it was a pleasure to welcome Vince to our site to see the finishing touches to his order and to receive his signals in person."
The striking red and green Vocon traffic signals will soon be hitting the streets in the Yorkshire, Lincolnshire and Midlands area, improving your journey through road works.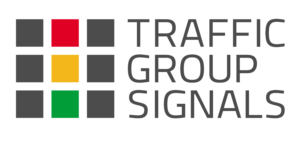 Traffic Group Signals brings together the UK's leading brands in Portable Traffic Signals – Hollco, Pike Signals, Arkon and Safelite, with over 20,000 portable and temporary traffic signals in service across the UK.
Part of The Traffic Group, Traffic Group Signals is committed to delivering the most innovative and highest quality products to the traffic management industry.
For more information about Traffic Group Signals, visit: www.trafficgroupsignals.com
For press enquires; [email protected]

Vocon Traffic Management offer complete services in traffic control, ranging from surveys, design and consultation. With over 25 years of industry experience in installation, design and planning, Vocon are committed to providing customers, employees and the public with safe working zones whilst maintaining an efficient flow of traffic.
Vocon TM is based in the East Midlands and along with its' trusted partners, provide services to the Yorkshire, Lincolnshire and the wider Midlands area.
For more information about Vocon, visit: www.vocon.co.uk