Responding to customer needs with a significant upgrade to the RC2
Traffic Group Signals are proud to announce a major upgrade to the RadioConnect2, which now features a new fast charging system, replaceable feet, and enhanced safety features. This new release is following valued end-user feedback and is designed to meet the evolving needs of our customers.
RC2 Upgrade Video
Charger Upgrade
The new fast charging system is a significant improvement over the previous model.
It will allow our customers to charge their devices in just 6 hours*, allowing for fast asset turnaround times. With this upgrade, customers will be able to enjoy the full benefits of Rc2 ownership without having to wait long hours to get equipment back out on the road.
Furthermore, this RC2 upgrade features a multi-stage charger algorithm and temperature compensation, enabling it to prolong the life of batteries through reconditioning and damage prevention.
*6 hours bulk charging to 80% capacity.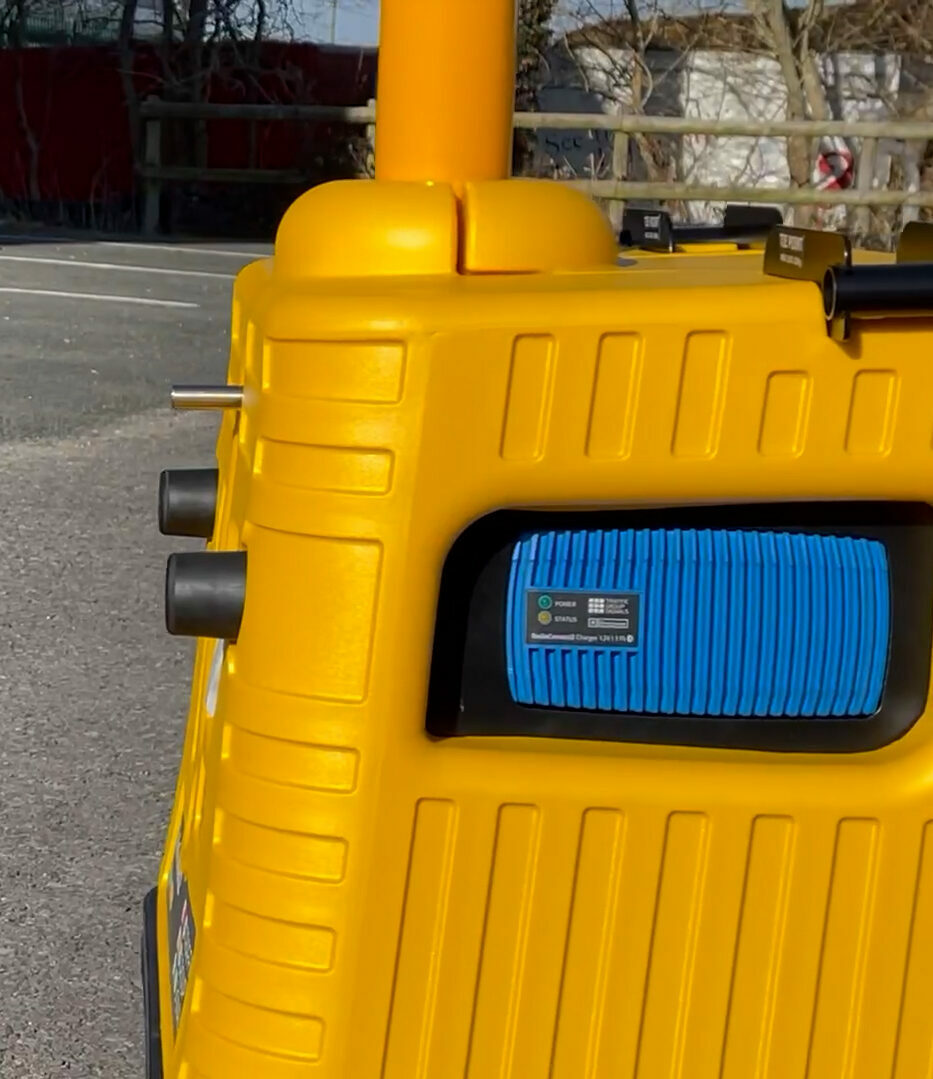 Replaceable Feet
In addition to faster charging, the new upgrade includes replaceable feet.
Our engineers have worked hard to design a solution that can be easily replaced, making it simple for customers to repair  units that have suffered damage caused by dragging or being bashed against kerbs.
The new foot design can also be retrofitted to existing units by our field service engineers.
This RC2 upgrade will help to ensure that our customers' signals continue to perform at their best, even after years of use.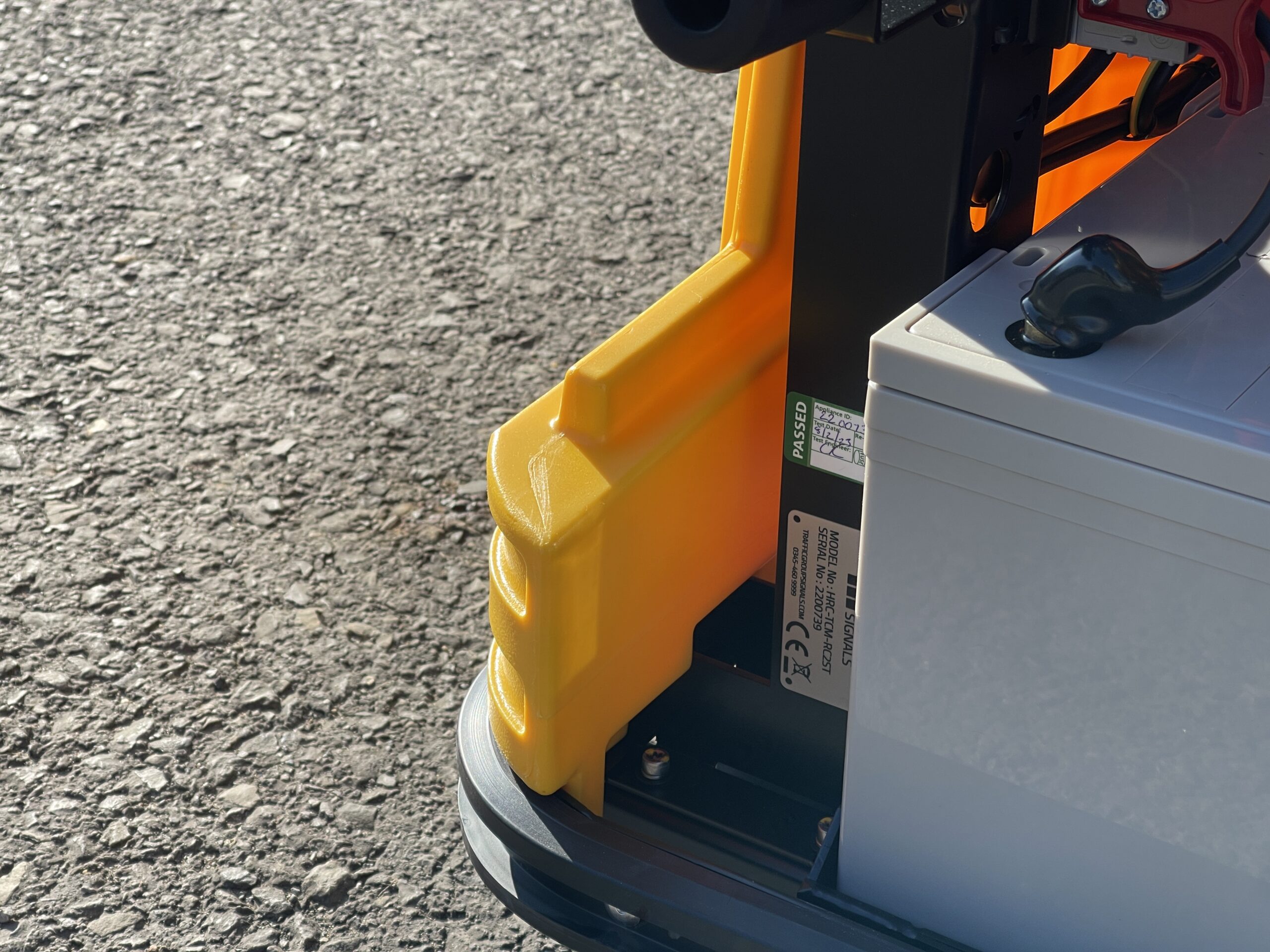 Enhanced Safety
Safety is always a top priority for us, and we are pleased to announce that the new RC2 upgrade includes several enhanced safety features. These features are designed to protect both the device and the user, ensuring that they can use our product with confidence. We believe that these safety enhancements will provide our customers with peace of mind, knowing that they are using a product that is being continuously improved.
Safety Features:
Immersion Protection
Weight Reduction
Safer Charging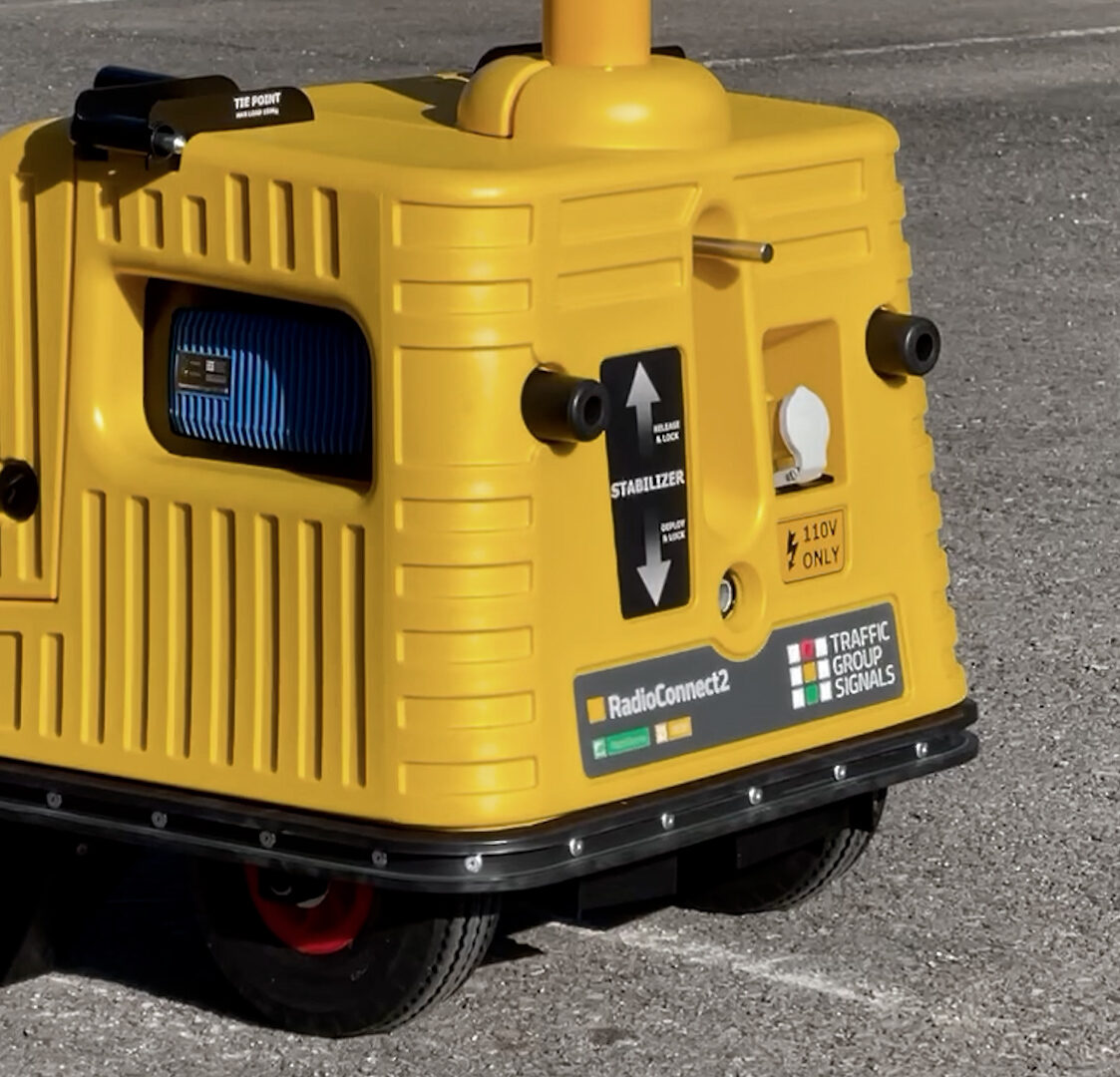 Immersion Protection

The most vulnerable components now have increased immersion protection, which ensures they are kept safe from water ingress caused by driving rain or during cleaning.

1% weight reduction

During the design process we were able to remove excess material and fixings in order to achieve a reduction of over 2kg. Although a small saving, it will go a little way to improving manual handling and vehicle load capacity, without comprising the wind performance of the signal.

Safer charging

The new charging system has two key features which improve charging safety. Firstly, the temperature compensation facility prevents charging a hot or cold battery too quickly. Second, a storage facility which prevents the battery from being overcharged when full. When left on charge the unit will remain on 100% until it is ready to be used.
Find out more
In conclusion, the new product upgrade is a major step forward for our RC2 product, and we are excited to bring these improvements to our customers.
We believe that these new features will provide our customers with one of the fastest, most reliable, and safest signals available on the market today.
Click below to find out more about the new RadioConnect2 and to arrange a demo:
Enquire Now