Safelite PH210 Modular Traffic Signal
At a Glance
The Safelite PH210 Modular Traffic Signal is ideal for use in loading bays, dock levelling installations and weighbridges and can be designed to incorporate a combination of colours and flasher units.
View product description
Safelite is our modular traffic signal range, designed for non-highway applications such as loading bays, car park control, racing circuits and level crossings.
The Safelite range offers low power consumption, long lifespan and a range of fitment options making it a low-maintenance solution configured to your requirements. The IP54 rated, polycarbonate housing will not fade or scratch and the lenses and door screws are vandal resistant.
The PH210 is our larger lens model, which is well-suited to applications where the traffic is some distance from the signal head, such as loading bays, dock levelling installations and weighbridges.
The signal heads can be easily mounted against a wall or pole using swivel mounting brackets with enclosed cable entry, and can also be supplied with wig wags and backing boards.
To discuss your requirements, please contact [email protected]
Public and Private Car Parks
Loading Bays
Docks
Warehousing and Logistics
Assembly and Manufacturing Lines
Motorsport Circuit Gantry Lights
Social Distancing – Retail, Public Facilities etc.
IP54 Rated
100,000 hour life expectancy
Fade, scratch and vandal resistant
Multiple configurations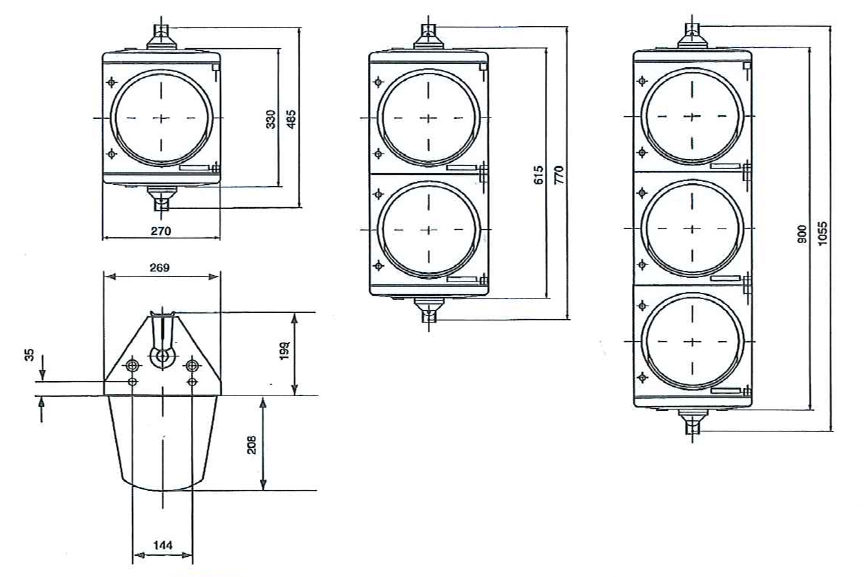 Featured
Welcome to our New Website!
Bringing the UK's most advanced temporary traffic signals together.