March 2023
Traffic Group Signals are re-energised and more motivated than ever following a successful company-wide communications and social event, held on the 8/9 of March at Aston Conference Centre.
Split over two days, the event allowed TGS people to hear from the Senior Management Team on the various business activities and performance, shared across a series of insightful presentations. It was the first time the business has joined together in over 3 years due to the pandemic, and despite isolated working, we experienced a significant brand evolution and the launch of several bold and exciting new products. The event was an opportunity to take stock of progress made, recognise the hard efforts of everyone throughout the organisation and have a little fun as well!
A common theme was running throughout the presentations, highlighting the progress every area of the business has made in coming together to focus on shared goals. We ended with a look forward to the future and a sneak peak of what is in store for the years ahead.
Speakers:
Welcome, Company Summary: Pete Hutchinson
Commercial & Marketing: Tom Miles and Will Credicott
Operations: Phil Hutchinson, Adam Brazier and Paul Mills
People & Finance: Maxine Hutchinson and Sarah Minchew
Product: Darren Hudson
Team building & workshops
The second day focused on cross-department team working, with TGS people working together to compete in the longest marble run and discussing opportunities over 3 business problem statements.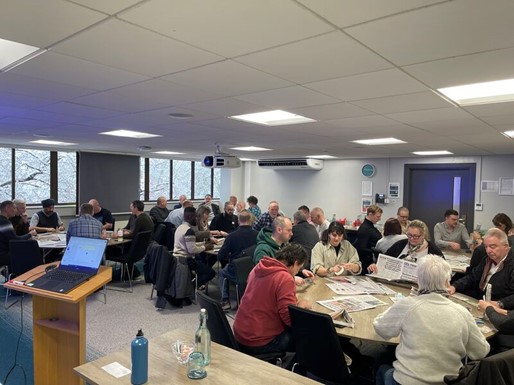 Thank you to all employees for attending and engaging in this fantastic event. We look forward to hosting the next one in December!