Traffic Group Signals vests have now arrived with Stunts 7s. The team love the kit and look forward to the first Super Sevens tournament at The Army Stadium, Aldershot, on the 26th of June.
Director of Rugby, Travis McIntyre is "excited to go out and compete at the highest national level for the third year running. There is a lot of young talent coming through the academy, as well as some seasoned professionals that will bolster our squad as we prepare to get back to rugby".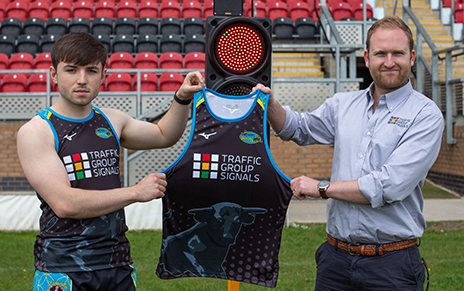 Our placement student, Jack McLarney, will be in action this summer for Stunts 7s. He is "really looking forward to getting back on the field after long delays with lockdown postponements". "Traffic Group Signals have really helped me to develop both professionally and now with my rugby ambitions. I am really grateful to Will Credicott and the rest of the TGS team for all they do for me".
The new kit comes in two varieties, the striking Stunts 7s blue and black.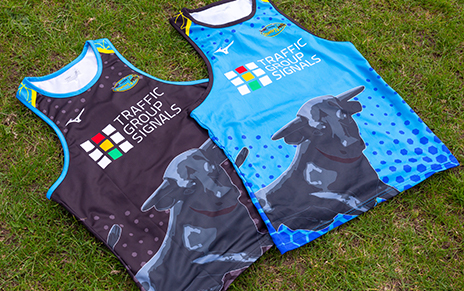 Catch the Action
The whole team at Traffic Group Signals will be getting behind Stunts 7s and cheering them on as they compete this summer. Catch them on the Super Sevens Series at The Army Rugby Stadium on the 26th of June for the first leg.
2021 Series Dates:
26th June – Aldershot
3rd July – Newbury
17th July – Midlands
24th July – Bury St Edmunds