April 2021
Metro was successfully deployed to a site in Salford on the 19th of April to provide signalling for a large building construction site.
This job provides a good demonstration of how Metro can be used in place of portable signals on high profile / long duration jobs, even where the signalling itself is not especially complex. A busy construction site and lots of bus movements in this area make the case for the heightened safety of Metro Temporary Signals, which provide signalling reliability along with much greater visibility in this location.
A Challenging Radio Environment
The radio environment is challenging at this site with lots of construction walkie-talkies visibly in use, a large crane and a major electrified train line very close to the master controller. There was also a RadioConnect2 portable traffic signal set just around the corner from the installation.
To support the signal deployment, our Sr Projects Manager performed a local scan with a spectrum analyser and saw three or four other devices, one of which had a very high signal strength.
Conventional portable signals are easily disrupted by the presence of other communications on the airwaves, which can cause signals to fail, however our Active Channel Management coped very well with this interference and after start-up, moved to a new channel within a few minutes. ACM continues to monitor and switch radio channels to maintain operation at all times.
Controlled Installation
The traffic management plan was delivered in collaboration with UDP Traffic Management, who were impressed with the Metro equipment.
Things like the stillages, data pack document and battery case all added to the sense of the signal installation being well thought out and organised.
A wide footway enabled the equipment to be assembled and prepared out of the carriageway and then wheeled into place using a pallet truck.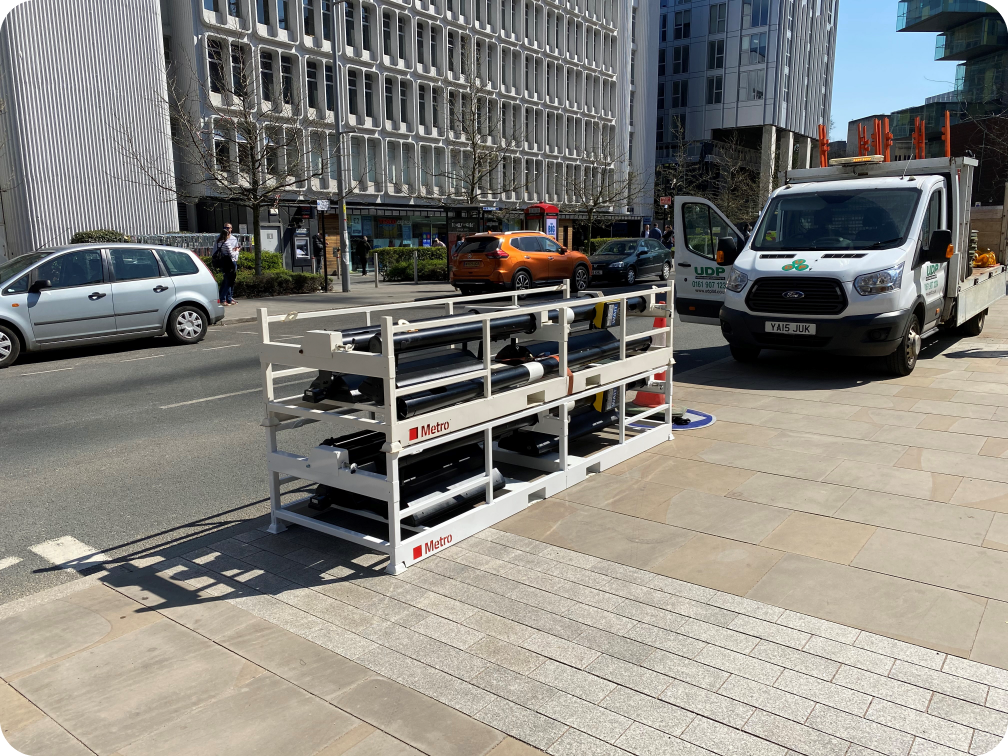 UTC Operation
After a period of standalone operation, we were able to bring the site under full UTC operation by Transport for Greater Manchester.
UTC control helps TfGM synchronise our Metro traffic signals with the nearby permanent signalled junctions, ensuring that bus and traffic movements are not interrupted by the temporary signal installation.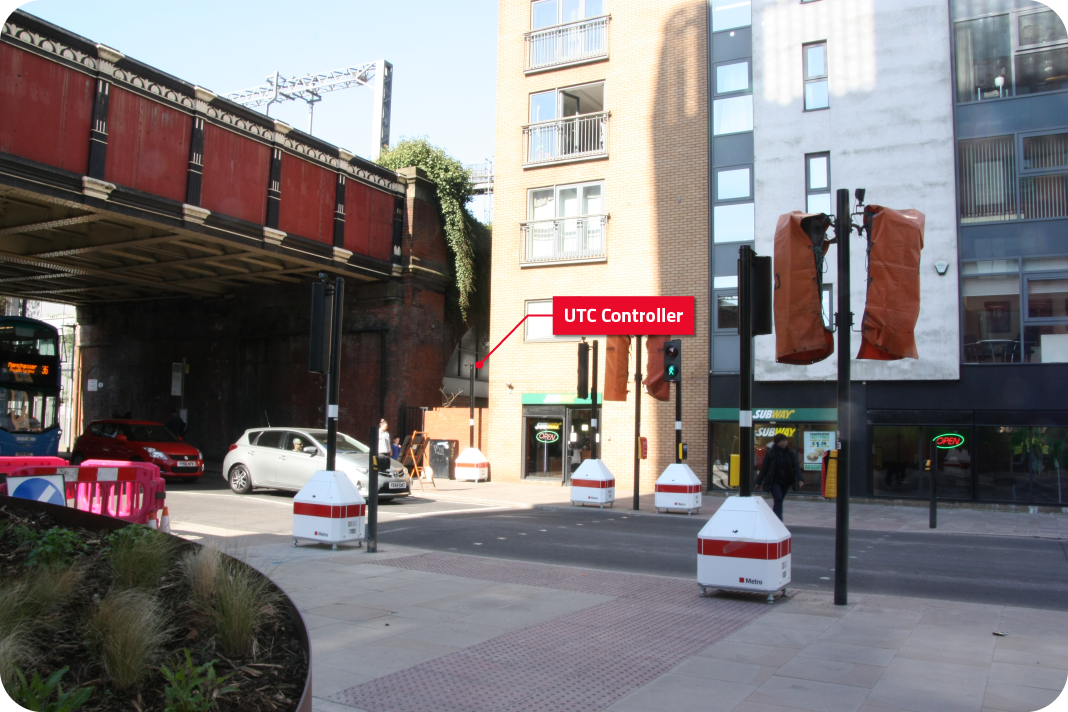 The signallised element of this project completed in October 2021, with Metro signals deployed and managed for a 5-month duration.
Traffic Group Signals would like to thank everyone involved in pulling together all the various elements that allowed this deployment to be installed safely and efficiently.
Utilities Design & Planning (UDP) are a leading supplier of civil engineering and traffic management with a strong focus in the North West and Yorkshire.