The 2019 JCT Symposium was held at The Nottingham Conference Centre on Tuesday 17th September and Wednesday 18th September 2019.
The event comprised of a Symposium programme filled with topical presentations, a specialist Exhibition, and plenty of opportunities to catch up with old friends and colleagues and network with new contacts.
Darren Hudson, Senior Projects Manager for The Traffic Group presented our white paper on trials conducted with AutoGreen technology, along with a Traffic Group Signals stand presence.
Whilst the event predominantly focuses on the permanent signalling world, our trials highlighted the impact of temporary signals on the existing road network, and how AutoGreen can minimise this disruption.

Protecting the Cycle:
A scenario-based approach for improving traffic flow and reducing driver frustration at portable signals
Darren presented the results of a collaboration between the Kent Lane Rental Scheme Innovation Fund, UK Power Networks and Traffic Group Signals to investigate and improve the efficiency of vehicle movements at roadworks controlled by portable traffic signals.
AutoGreen was found to reduce journey times through road works by up to 50%, compared with traditional VA technology.
AutoGreen in VR
Visitors to our stand were able to experience AutoGreen through Virtual Reality.
We provided a unique experience where attendees could see AutoGreen in action at one of our trial sites, and compare it to the same site operating VA.
This really helped illustrate the clear benefits of AutoGreen and its ability to prevent the shuttle lane from becoming blocked, protecting the cycle.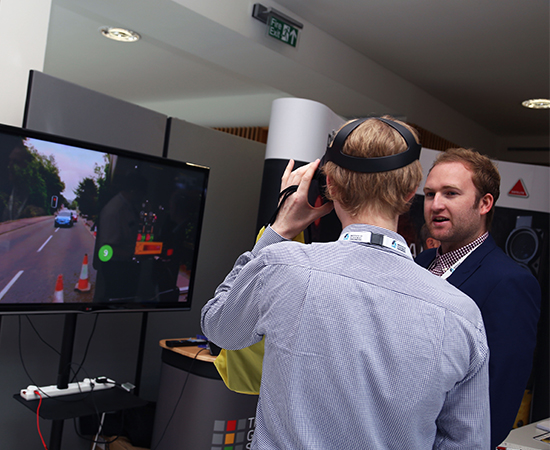 AutoGreen was found to reduce journey times by up to 50% compared with VA.
Traffic Group Technology, 2019
Download the Whitepaper
Click here to access the whitepaper that was presented at the 2019 JCT Symposium.
Download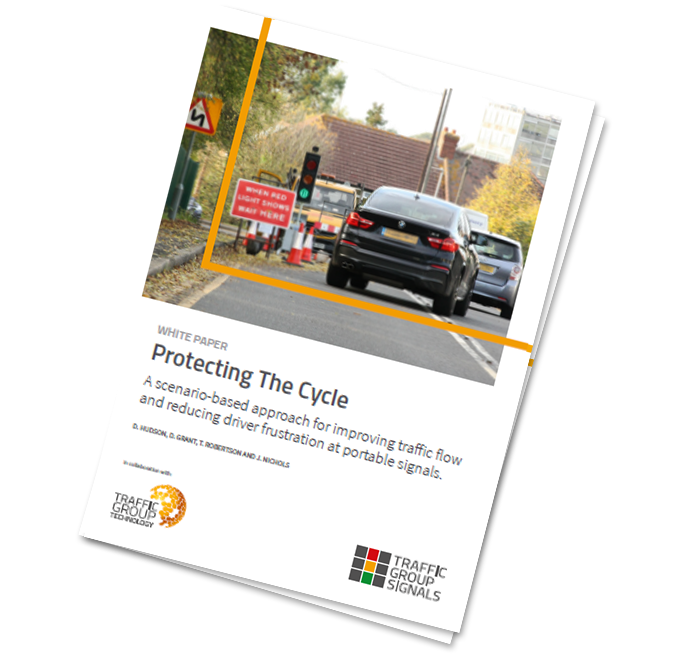 Acknowledgements
Photography credit – Darren Ralph Photography 2019.
About the JCT Symposium
For more information about the JCT symposium, please visit their website.