Traffic Group Signals were delighted to welcome Alex to our Hollco site yesterday, where he was given a personal guided tour of our manufacturing facility and an exclusive insight to the history and future of our business.
Alex, an 11-year-old boy from East Sussex, has a keen interest in electronics and enjoys building his own devices at home. His love of traffic management began from as young as 8 years old when he visited his first depot, and he even has his own working traffic light!  Alex wanted to visit our Hollco factory to celebrate his 12th birthday and to develop his understanding of electrical engineering as part of his home-schooled education.
Inspiring the next generation
During his visit to our LEAN manufacturing facility, Alex learnt how we have reduced waste in our assembly process and the overall impact that has had on productivity and staff wellbeing. He was able to get a behind-the-scenes look at how our RadioConnect2 traffic signal is built, tested and prepared for delivery by our production team.
Our team configured a pair of RadioConnect2 Traffic Signals for Alex to experience first-hand how the equipment is deployed, although he seemed to know his fixed-time from his AutoGreen already!
Alex was given a goody bag by our Marketing Manager, Will Credicott, as a little reminder of his visit.
We loved hearing stories of how Alex draws large-scale, intricate traffic management plans and researches the different technologies available.
We hope the visit inspires Alex to continue along his path of electrical engineering and fuels his passion for traffic management technology.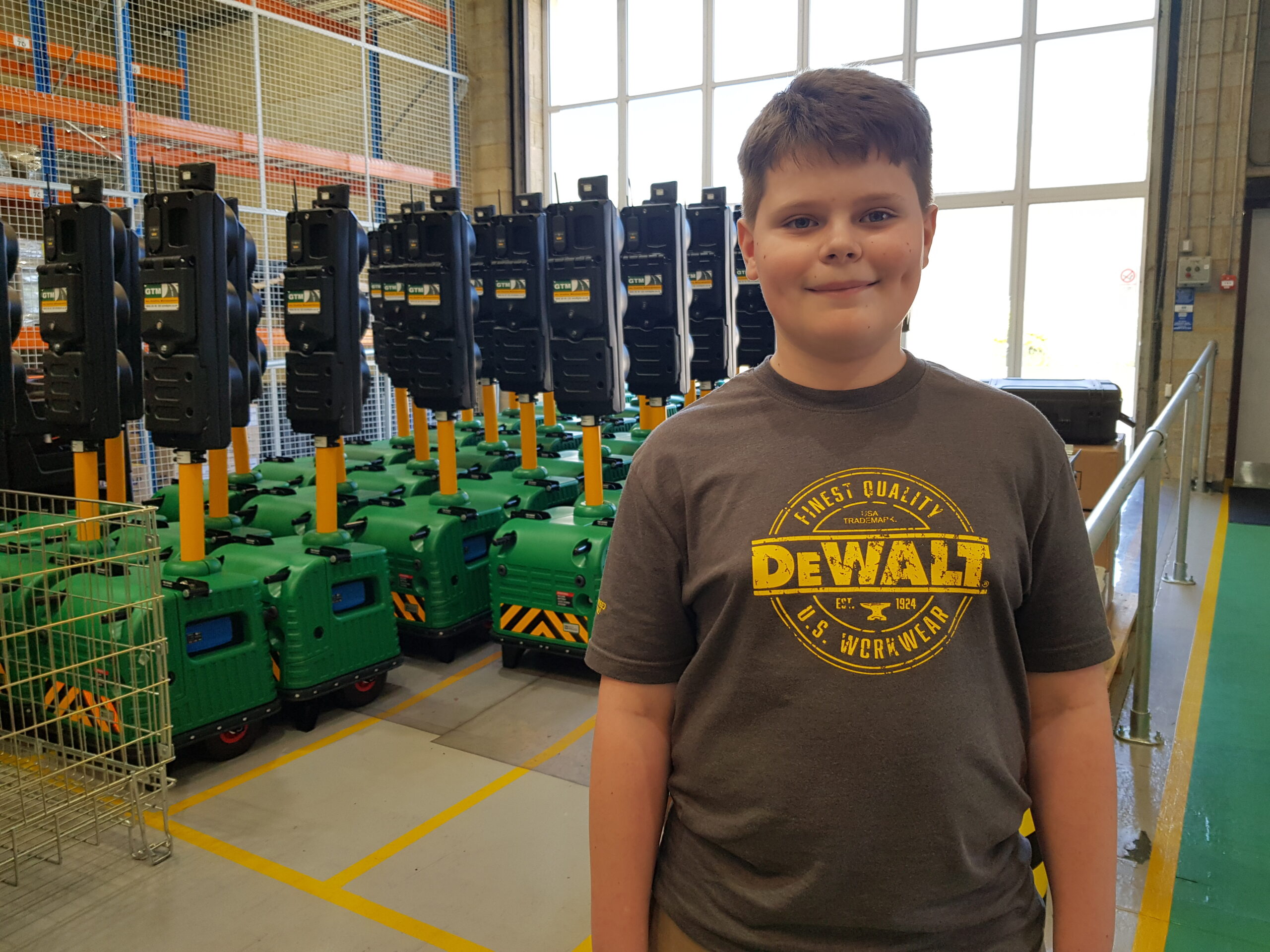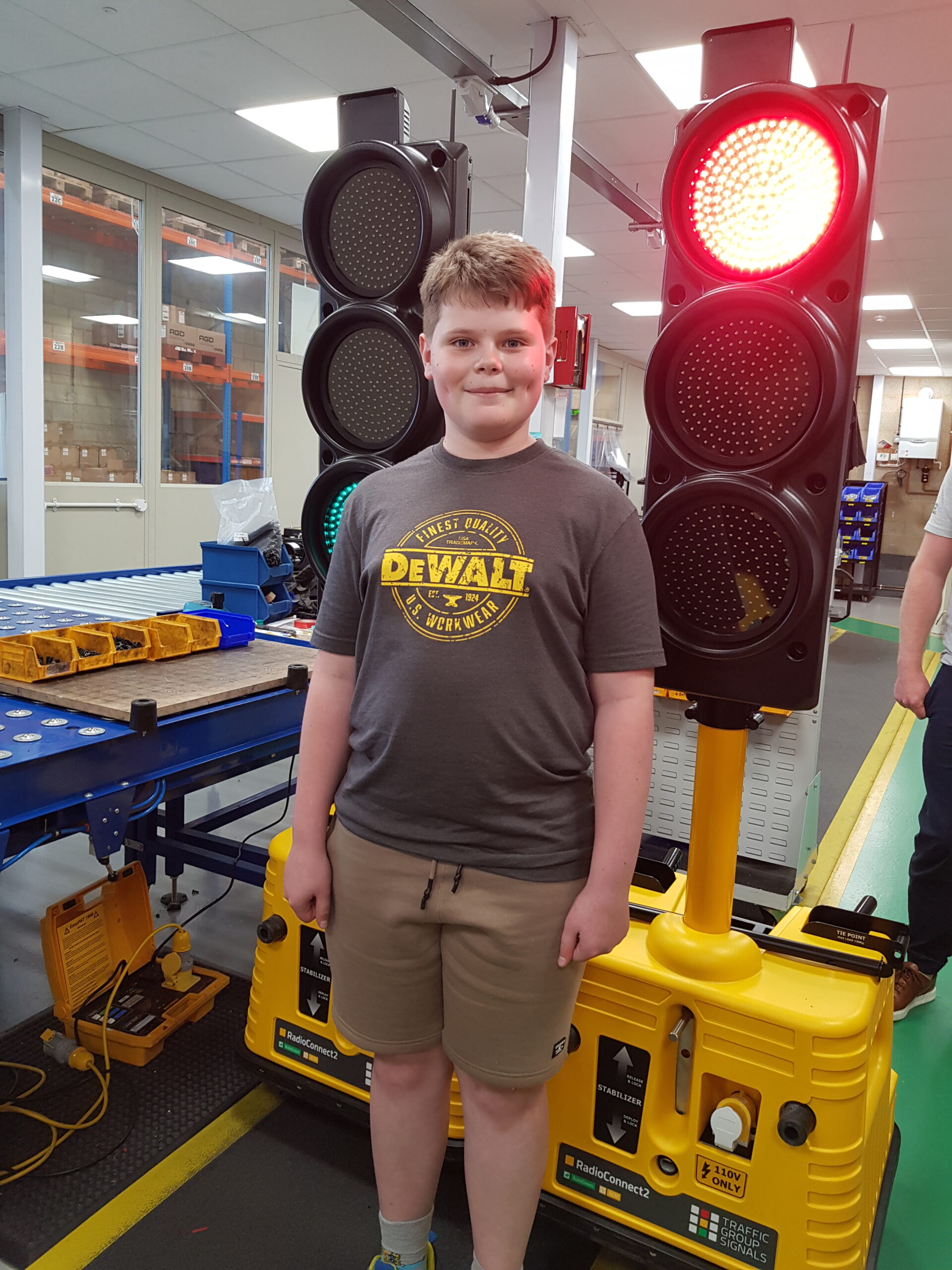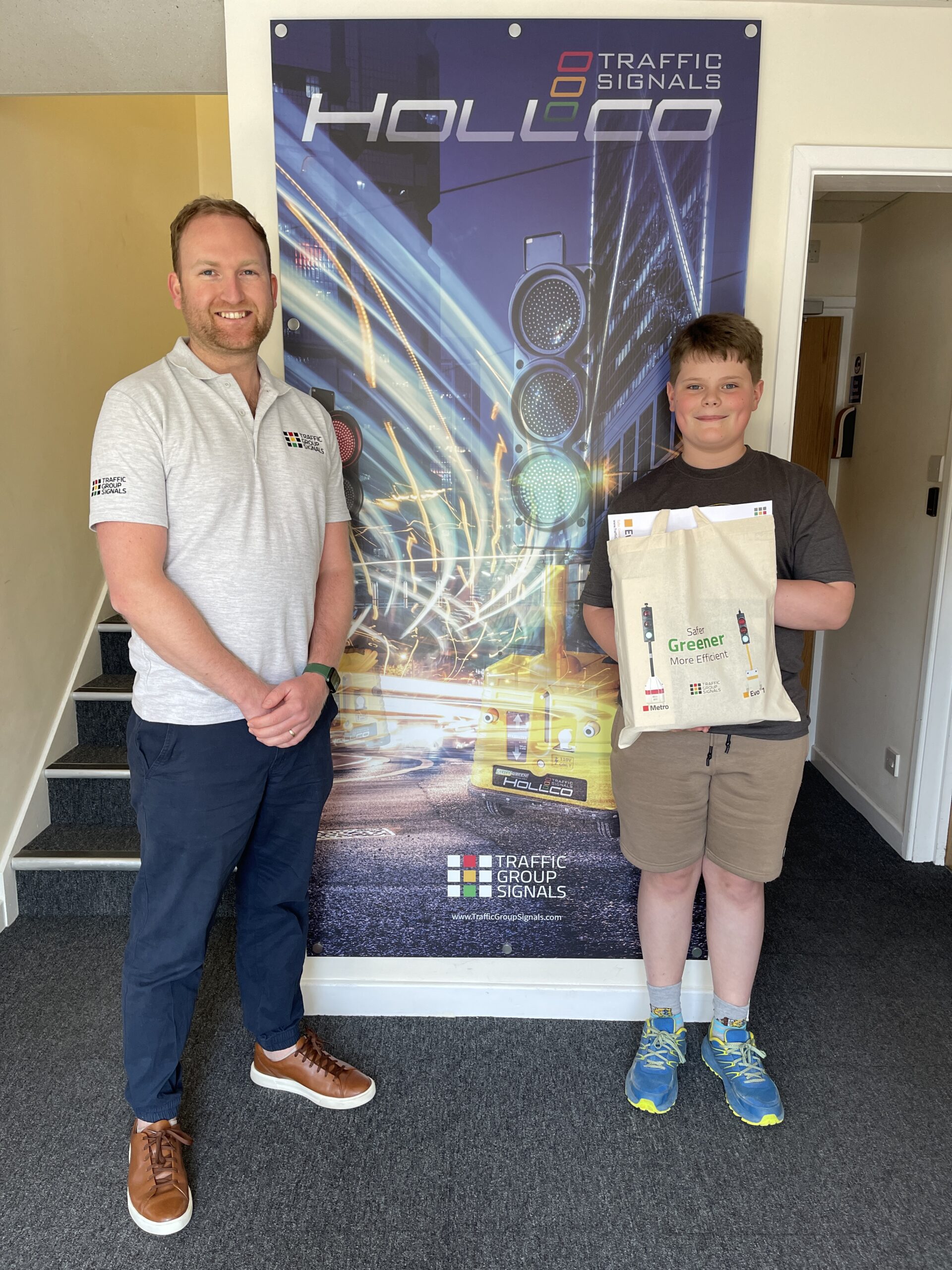 Alex mills
"Thank you for letting me come to your factory yesterday, I really enjoyed the visit! We learned so much from Will he was a very good host and your technicians were really friendly too!
Thank you
On behalf of our entire team at Traffic Group Signals, particularly our Hollco site, we would like to thank you for visiting our factory yesterday. It was a delight to have a passionate young mind like yours immerse itself in the world of traffic management and traffic signals!
We hope to welcome you back to our Pike Works factory next time!