Traffic Group Signals were delighted to welcome Filip, a 15-year-old student from Cheltenham, to our Hollco site for a week of Work Experience.
Filip joined our production team at the Hollco site, getting a hands-on experience of building the RadioConnect2 traffic signal and his first taste of working life in an engineering business.
Our Marketing Manager, Will Credicott, caught up with Filip to learn more about his work experience at Traffic Group Signals, and how it has prepared him for working life.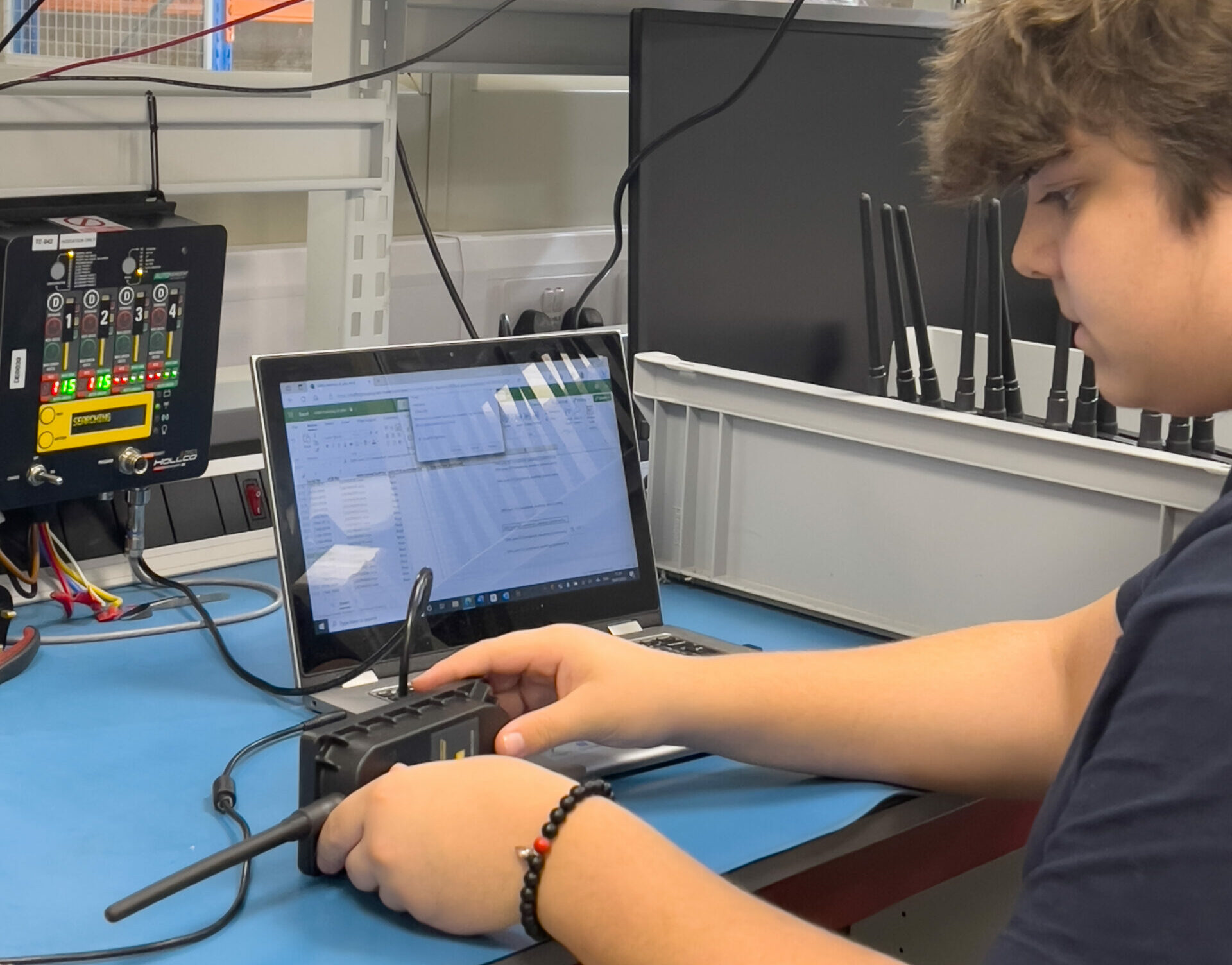 W: How did you learn about Traffic Group Signals?
F: I first found out about Traffic Group Signals through a family friend who works in the production team, and he helped arrange my work experience. I've always had an interest in mechanical engineering and enjoy working with my hands and so this was a great opportunity for me to experience working in an engineering business.
W: What has your work experience involved?
F: I'm doing a bit of everything, so get to learn a range of skills involved in building traffic lights. One of my key jobs has been building and testing the radio equipment, and creating a record on the computer system. I've helped in building the signals, putting the plastic covers on, and checking everything is fitted correctly. I have also helped get batteries ready, by moving them around using powered equipment and loading them onto the production line.
W: How has your experience prepared you for the future?
F: Working at TGS has helped me prepare for working life, it has been my first job experience so it has been good to see what it is like. Liam has guided me through the different tasks and this has helped me develop new skills. It has taught me about the importance of teamwork as everyone here works as part of a process and needs to work together to build every product.
W: What have you learned about working in a manufacturing business?
F: The experience has given me a better appreciation of what it takes to build a product, there are lots of components needed to build a traffic light and it looks like it costs a lot of money! I've learned that some of the tasks can be repetitive so its good to be able to work across different areas to keep things interesting.
W: What have you enjoyed the most about working here?
F: I've most enjoyed the practical side of working at TGS, it has been fun using the different power tools and I always feel a sense of achievement when I've helped to build something! I've enjoyed being part of team TGS and am grateful for the experience.
For further enquiries about open roles, apprenticeships or work experience, please contact: [email protected] or call 0345 460 9999.