Micro T2 with Ped Head
with Evo T2 controller


At a Glance
The Micro Pedestrian Crossing Signal is popular due to its lightweight yet robust construction and compact design. When fitted with an Evo T2 Controller, Micro offers 2 vehicle phases which can operate two signals per approach, and can serve as a traffic master controller or signal controller. Micro has galvanised steel and riveted construction as standard, and can be custom painted to suit customer brand colours.
View product description
Our best selling base unit, Micro is popular due to its lightweight yet robust construction and compact design. The design features an integrated transport handle and tilted control panel, and can be fitted with traffic or pedestrian signal heads and a range of controllers. Micro has galvanised steel and riveted construction as standard, and can be custom painted to suit customer brand colours.
When fitted with the Evo T2 Controller and Pedestrian Signal Head, the Micro can be used to install a temporary pedestrian crossing, ideal for urban roadworks and crossing replacement schemes.
About the Evo T2 Controller
Utilising the best aspects of the EVO® range, the T2 was developed to offer an entry-level, 2 phase controller. The simple touch-panel layout provides for quick and easy setup and can be configured as a vehicle master for simple shuttle working, or as a vehicle or pedestrian signal in more complex EVO systems.
About the Pedestrian Signal Head
The rugged, 2-aspect pedestrian signal head features a one-piece design in UV-stable polyethylene and is built to withstand the elements. Our optics are the very latest LED low-energy design and are capable of automatic dimming and current monitoring to achieve longer runtimes.
The high quality LED 'WAIT' indicator can be optionally fitted with a RADIX® tactile and/or audible sounder to assist the deaf, blind and partially-sighted community.
Why buy the Micro?
We recommend the Micro with Evo T2 Controller and Pedestrian Signal Head to anyone looking for a cost effective signal to increase their fleet, enabling the traffic manager to perform pedestrian crossing works and to increase their multi-phase capacity when using the Micro as a signal controller in a more complex set up.
Robust, lightweight and compact design
Cost-effective 2-way traffic signal
Ability to swap-out controllers and signal heads if required
T2 Controller is compatible with EVO® systems up to 34 heads
Topas registered
POWER

No of Batteries
2
Integrated Charger
Optional
Runtime on Single Charge (Days)
Up to 7 days
PHYSICAL

Total Weight without Batteries (Kg)
<80kg
Total Weight with Batteries (Kg)
<122kg
Max Heads on an Unbraked Trailer
4
RADAR

Doppler Radar
Yes
FMCW Radar
Yes
FAULT HANDLING

Auto-Recovery
Basic Recovery Function
PHASES

Max Traffic Phases
2
Max Vehicle Heads
4
Max Heads Per Vehicle Phase
2
MODES

All-Red
Yes
Manual
Yes
Fixed Time
Yes
VA
Yes
AutoGreen
Optional
UTC
No
Test

Dry Heat
BS EN 60068-2-2:2007
Cold
BS EN 60068-2-1:2007
Damp Cyclic
BS EN 60068-2-30:2005
Drop
BS EN 60068-2-31:2008
Impact
BS EN 62262:2002 & BS EN 60068-2-75:2014
Random Vibration – Transportation
 TR2130E Sect 5.1
Random Vibration – Operational
TR2130E Sect 5.2
Bump
BS EN 60068-2-64:2008
Shock
BS EN 60068-2-27:2009
Water Ingress
BS EN 60529:1992 + A2:2013
Drop and Topple
TR2130E & BS EN 60068-2-31:2008
Wind
Wind tunnel test
24m/Sec
OPTIONS

Client Specific Coding
No
Keyed alike option?
Yes
Custom Colour
Any RAL colour
Active Channel Management
Yes, with ACM Upgrade
Compatible Controllers
T2, T5, PT5
Interchangeable Traffic and Pedestrian Heads
Yes, must use compatible controller
Built-in Charger
Optional

  Micro Product Leaflet

 T2 Controller Product Leaflet
Looking for more? Visit our Resource Centre!
2 years parts warranty excluding battery.
Spares and repairs are available for this product, for all enquiries please email: [email protected] or call: 0345 460 9999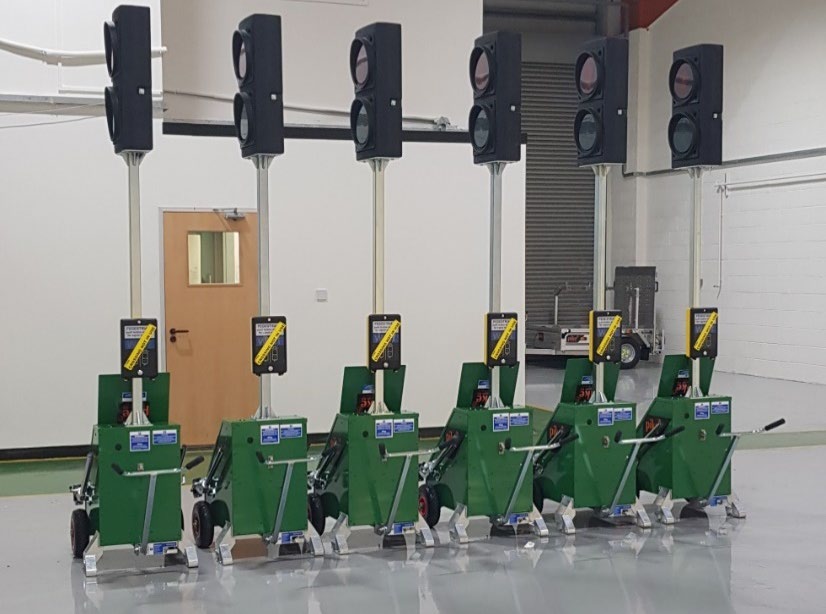 Featured
Keltic Traffic Management expands pedestrian offering
On 17 December, Keltic Traffic Management demonstrated their commitment to safety by investing in 6 new Micro pedestrian traffic lights, bringing their total number of Pike Signals pedestrian systems to over 30 sets. Over the past 12 months,...